The Privacy-first social media app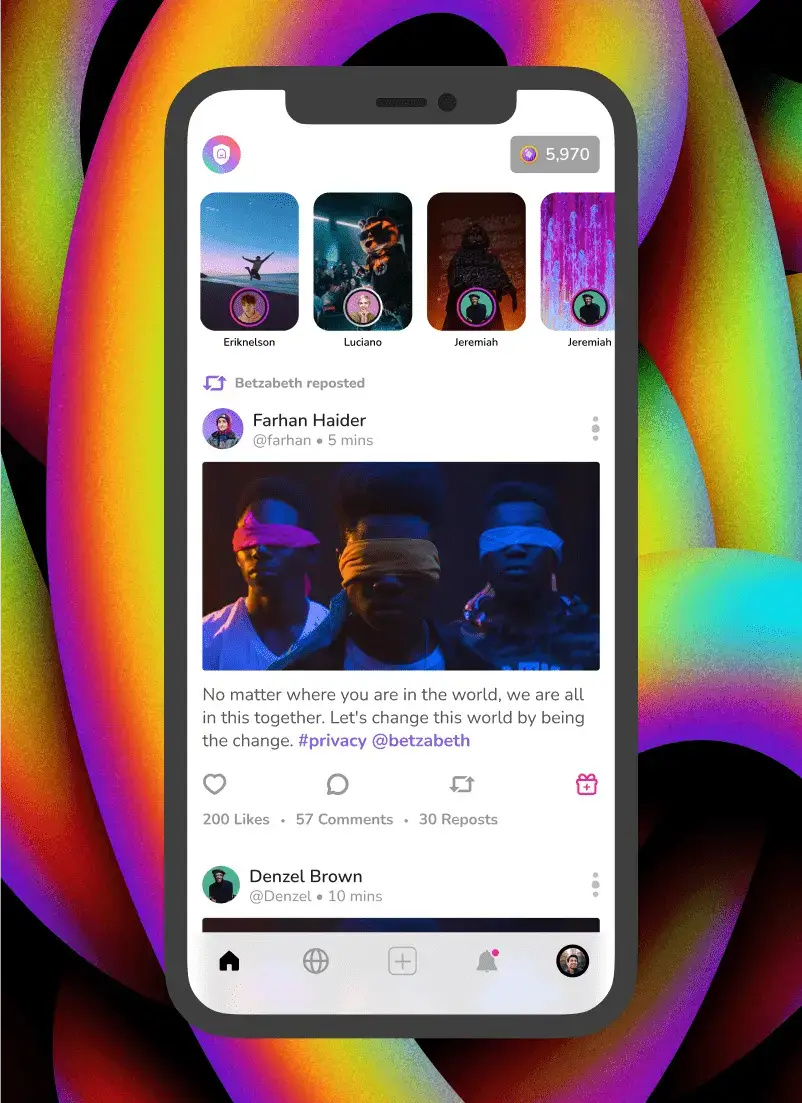 How it works
Protect Your Data Privacy
Our no-data social media app is leading the charge for a new era of privacy and security.
Our no-tracking policy means that your location, and personal data will never be monitored or collected.
We ensure Fair and Transparent Social Media with Momenel's Open Source Platform.
Chronological Feeds
We believe that social media should be simple and straightforward.

That's why we've designed our platform to feature a chronological feed that makes it easy for you to stay up-to-date with the content that you care about.
Diverse Post Options
We believe that social media should be a platform for you to express yourself in any way you choose.
That's why we offer a range of post options includingtext, images, and videos,and our algorithm doesn't push one form of content over the other.
Built-in Tipping
We believe in fostering a supportive community where creators can thrive.
Simply tip your favorite creators and they'll receive the majority of the funds. A small percentage (30%) is retained to cover platform fees and expenses, but the rest ispaid directly to the creator.

Everyone is eligible to receive tips.
You Own your Content
WE REPEAT - YOUR CONTENT, NOT OURS.
Momenel is the social media alternative you've been looking for.